Got up at 6:00, went to Drumheller with my older friend by bus.
Arrived there at about 9:30, went to infomation centre. However, It was not oen yet. Waited for the time of opening, asked a assistant to make an reservation of motel. Went to Royal Tyrrell museum by a cab.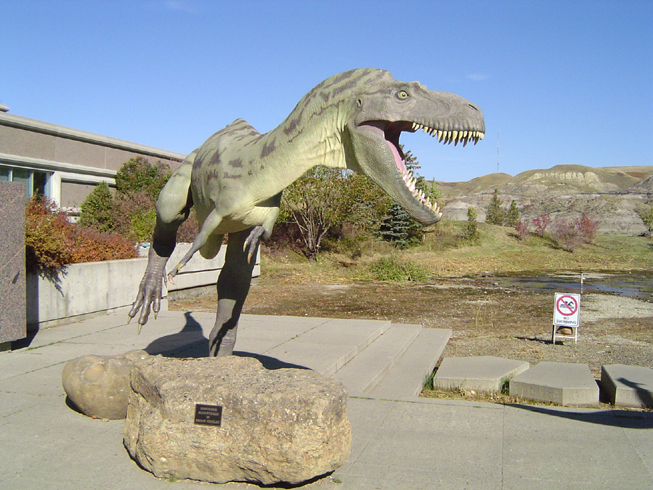 Saw all exhibition about 2 and half hours. Had a lunch in museam cafeteria. After eating, he called one curator, Dr. Jim Gardner, went to the back of museam. I didn't have appointment and he didn't say that I would visit there, but he allowed me to come in the back. Was really happy. First, met Dr. Philip J. Currie who is one of the most famous Canadian paleontologist. My friend talked about the process and problem of his study. And he asked them to negotiate some spesimens. I introduced myself and asked him to give me some advice. He gave me some advice. They inspired me. Was really satisfued. Dr. Gardner introduced some part of museum and show my friend some fossils. He was able to borrow some dinosaurs' teeth fossils from them because there were many that kind of fossil and they were not so important. He was so lucky. He picked up some of them. After he signed official documents, Jim drove us to Drumheller down town. He gave us some infomation about that town. After Dr. Gardner left there, we went to a restaurant and eat some dishes and drink a bottle of beer. Left downtown, went to our motel. My friend told me about his condition. From Mondy morning, he had a touch of cold and his condition was getting worse. Really worry about him. That's why, we went bed about 9 PM.
Got up at about 9 am but we stayed there until before 11. Went to kind of restaurant which is ajoinning the motel. Ate one omelet for my brunch. we drank much coffee. About 12:30, left there to downtown. Although we had lots of time until the time of bus departure, we were stayed in park near the infomation, because my friend wasn't able to anywhere. Stayed there until about 5 and went to a restaurant. Went to Chinese restaurant and eat a buffet. It was so good. After finished eatiing, we had about 2 hours blanck time. We stayed there after 7 pm. Amang in the restaurant, many shop persons talked to us and one elderly woman explained us about Moon festibal in China. That day was August 15th basis on the lunar calendar. It was full moon. They were very friendly unexpectedly. Had a fun time in that restaurant.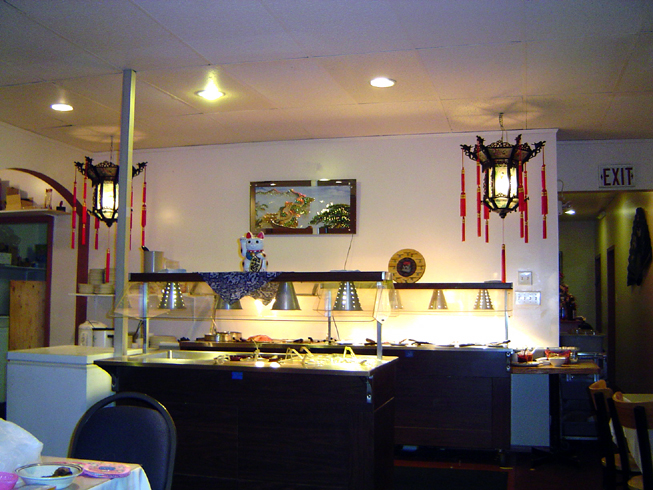 Left Drumheller about 7:30 and went back to Calgary. Arrived in Calgary at 9:10. My host mother drove us to home. Went to bed earlier because my friend had to arrive at ariport by 4:50 am. I had a really great time in Drumheller because of his visit. I really appreciated him to ask me to go Drumheller. He is my best older friend.