Today Halloween party was held by my school in a bar, cowboys. I took a facepainting and wear the manteau. My costume was a vampire. Usually my hairstyle is spiky but today's my hair was combed straight back from my forehead. Many friends didn't distinguish right away. Had fun there. Everyone's costume was good. After leaving, I noticed I didn't have my wallet. Went back to the bar, but I couldn't find. It's my fault... I MUST pay attention to not lose my stuff.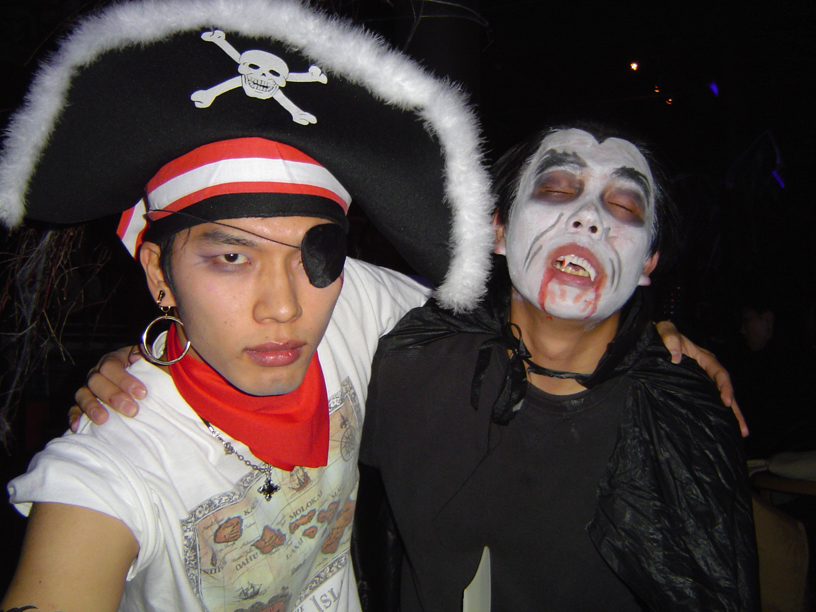 After going home, one of my housemate Uju said to me " Today it is a lunar eclipse!" Saw the moon and took pictures. 4th or 5th time to see a lunar eclipse. It was very beautiful!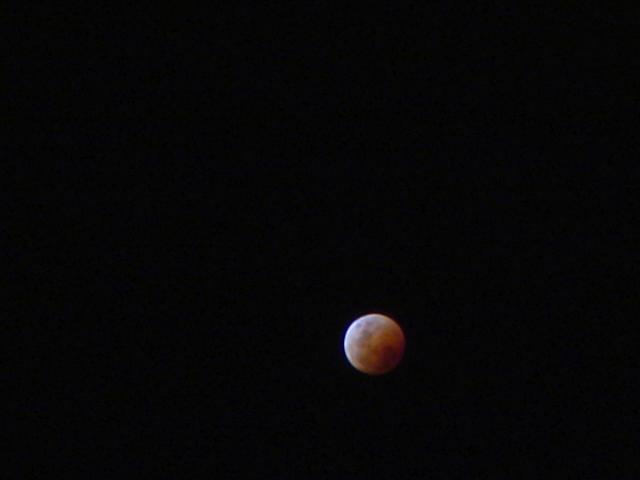 Because my ex-classmate asked me to join the day trip to Banff, I joined. Woke up at 10 after 7 and went to the place I would meet her. It was not so cold in Calgary this morning. After I arrived a kind of agency, one guide said there were all Korean except for me... My friend didn't know about that, but I didn't mind. I thought it was better than the situation which there are a lot of Japanese because I can't speak Japanese. Everyone are friendly, especially guides. We used two one box cars. That was different from my expectation. I thought this trip was much bigger. Went to the Banff. In the way to Banff, a guide explained many things about Banff and Calgary in Korean!! Of course I couldn't understand those, so some students translated to English!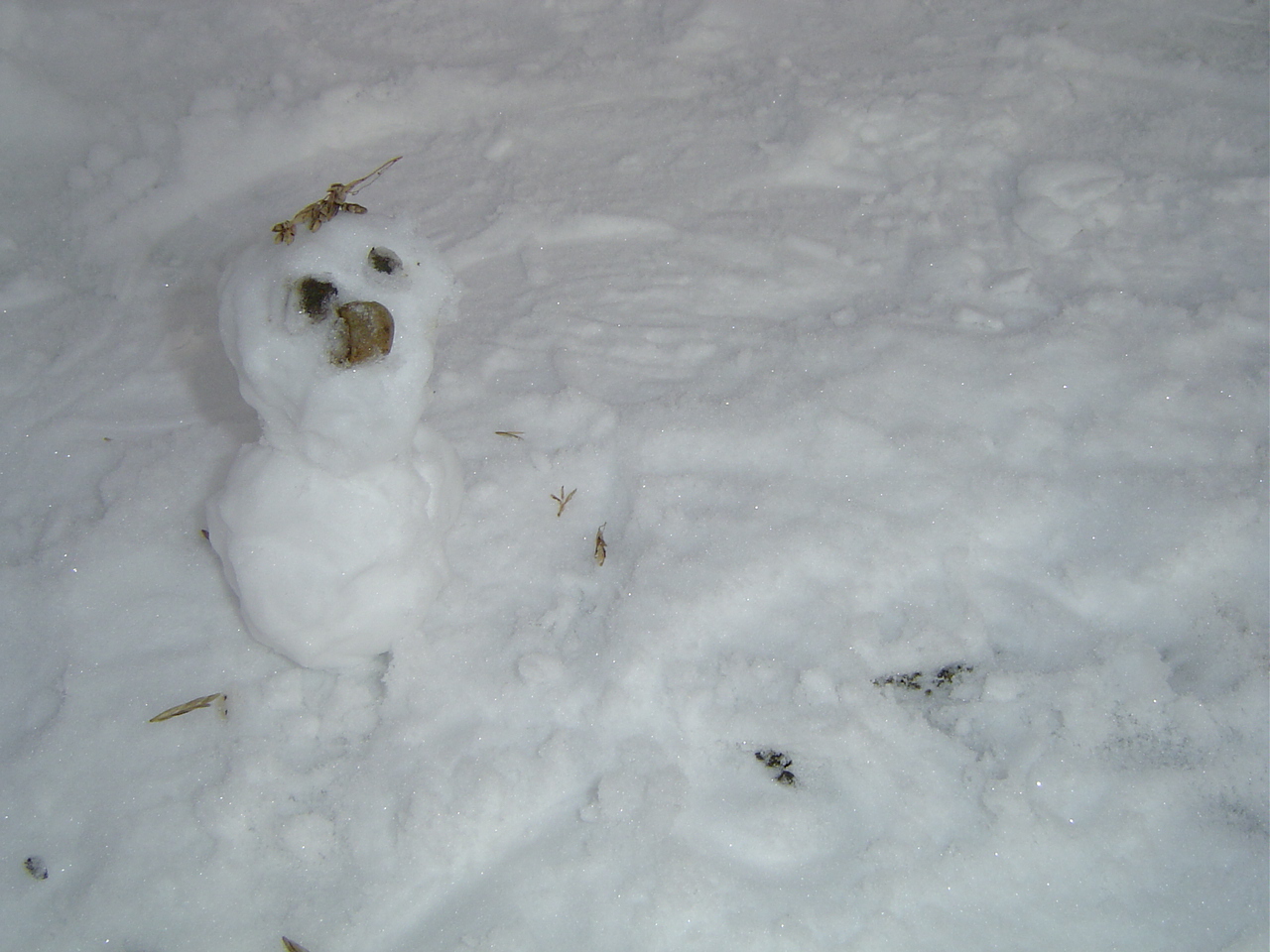 Visited many places, Lake Luiese, etc.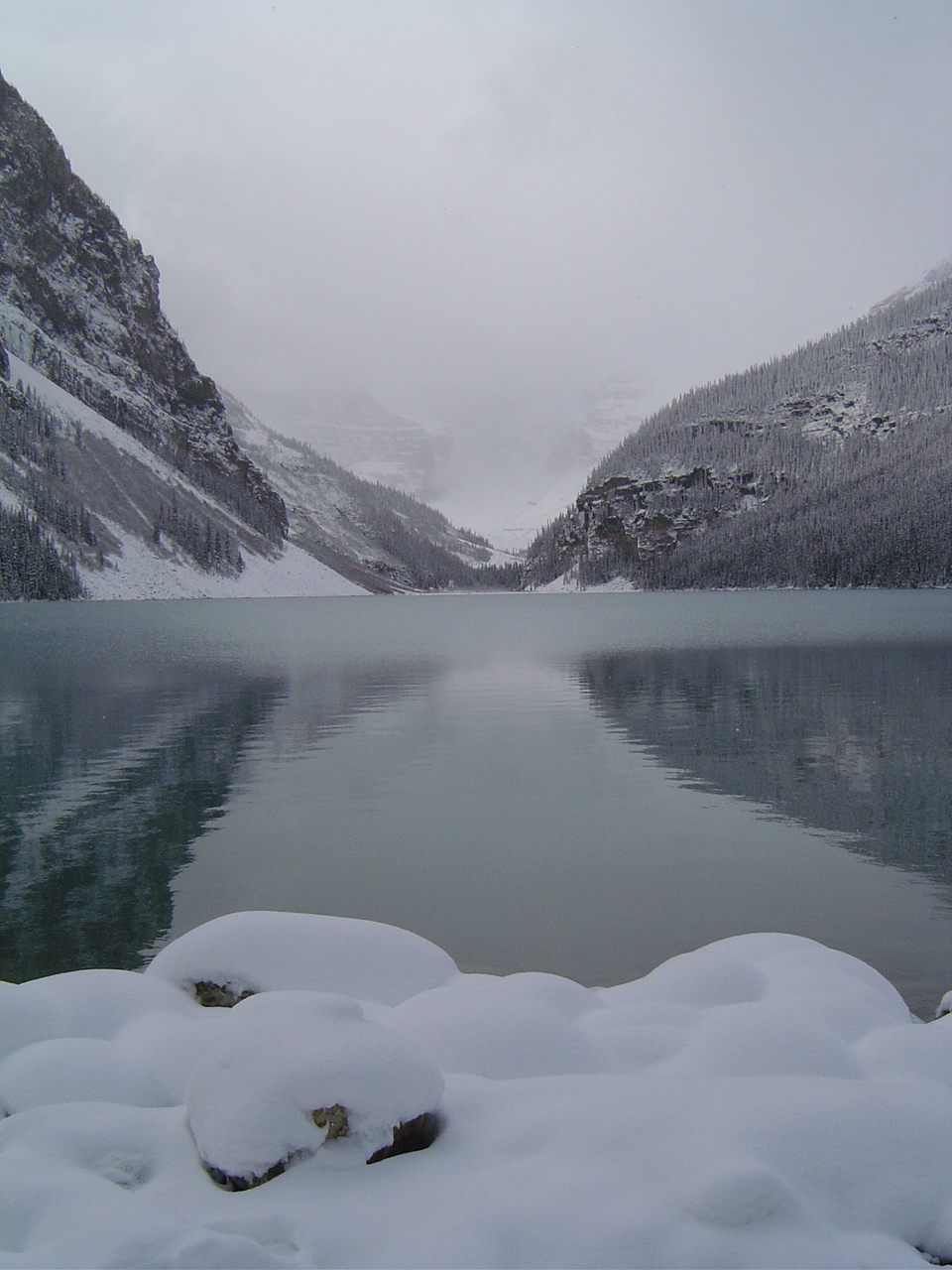 Actually, I didn't know all names of places. Saw many Japanese tourists. There were also a lot of snow, and I didn't wear a good shoes, so my feet were so freezing...I had great time, and really enjoyed thanks to my friends. I like them. If I can, I want to visit there again in summer or another season.
Today I joined one wedding reception. Either the bride or bridegroom is host mother's relative. Actually, that is the first time to join that receprion. The style was really different from Japanese. It was held in kind of gym and the atmosphere was not so potile, like only relatives. That was so good! Cake cutting wasn't on a large scale like Japan. Everyone looked so happy and had fun. On end part of that, everyone danced like some movies. It was so good. I prefer Canadian style wedding reception. If I get married, I will hold the reception like today's. I hope.
In morning, it was also snowing and cold, but warmer than yesterday. However the tmpeature was still under zero....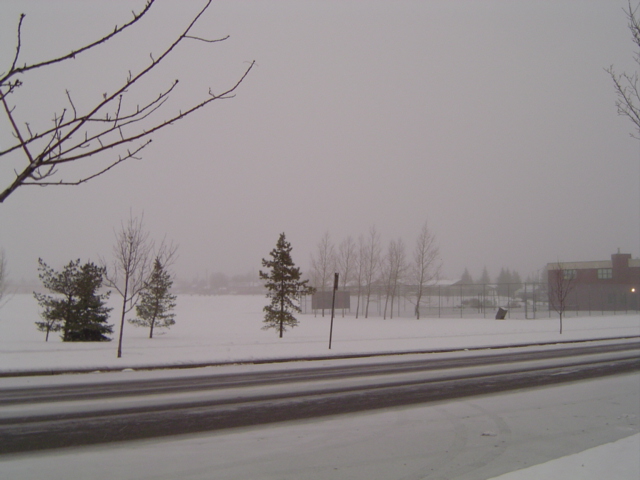 After school went to Korean restaurant for lunch. It was so good. Before I went to another Korean restaurant, but today's were better, more dericous! Of cause prise was more expensive. I ate too much because I hate to leave some food which I ordered. If I can, I wanna go there again. Yammy!!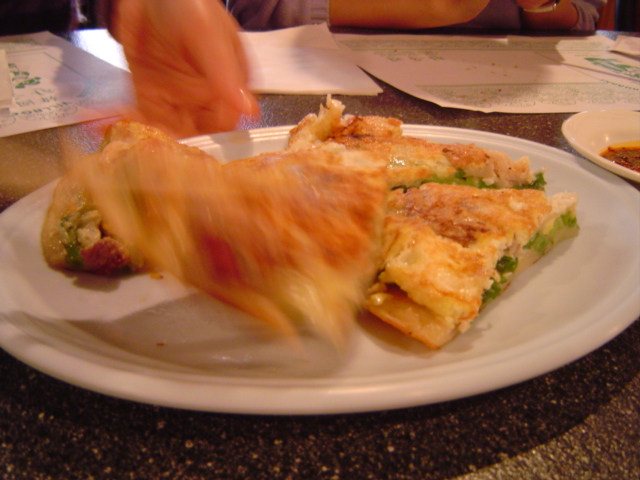 The weather changed from afternoon. Sun was shining. I saw the sun after an interval of about one week! Today's supper time was early and then I was still full, so I wasn't able to eat same amount as usual.
Today was practically the first day. New class and new classmates.
Unfortunately, almost half of all ex-classmate are the other class. Some of them are same class as me. One teacher was back my class. So, that is much better than last class.
After class, one of my ex- classmate asked me to go to the theatre. Joined. Saw Harry Potter 3. It was good show, but I wasn't able to understand all because my listening skill is poor and the language in the movie is British English. If want to understand completely, have to see again. Anyway, I had a good and fun time. The movie finished around 9:30. Then it was really cold. Nowadays there are snow......COLD!!!!!!!! I'm really worring about this winter.
Can I stand for cold?
Today is the first day of new block. That means today is test day for TOEFL class student. Took a test. My score was......I don't wanna mention.....
Anyway, new class is going to start from tomorrow. I have a lot of expectation and anxiety.
The weatherforcast said in this weekend it would be cold and snow.
In the Saturday afternoon it started snowing. It was cold.
When I woke up in Sunday morning, snow was lay on ground.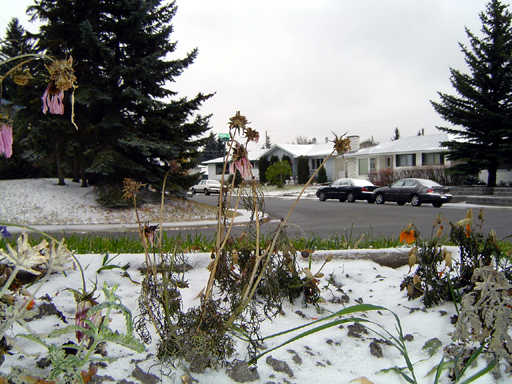 It must be cold same as January in Japan. Snow wasn't melted.
I really worry about tomorrow morning.......
Today school took place a graduation ceremony as usual. Of course some of my friends graduated. I miss them. However, nobady graduated from my class. Like yseterday's diary, I miss my classmates last block.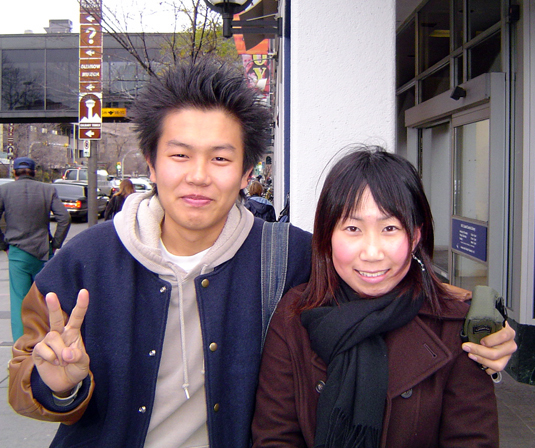 We had a plan to go lunch and pub after that ceremony. At first We went to china town with my classmates and ate chinese buffet. That cose was just $10. I ate much....I was reallt full. After that, went back my house because we had to call one classmate which didin't come to graduation ceremony. Her roommate said she had a bad stomachache and vomitted. So, she wasn't able to come there, but she wanted to join us to go a pub. The roommate said she need us to call her, but I don't have her phone number and her roommate forget her number.....Actually,I had,but it is just in my house. That was why, I went back my house. Met my classmates in library at 5, we went to one of Korean karaoke pub, but it didn't have any vacant room. We went to another pub. It is located in out of downtown, so one shopper picked me up. During wating for picking up, met ex-classmates. Asked them to join us. They follow us. In pub, I sang Japanese songs and some English songs, like "Hey Jude". Ireally enjoyed it and I want to go there again. left there about at 11PM, and arrived my house at 12AM. I drunk so much but feel so comfortable and good.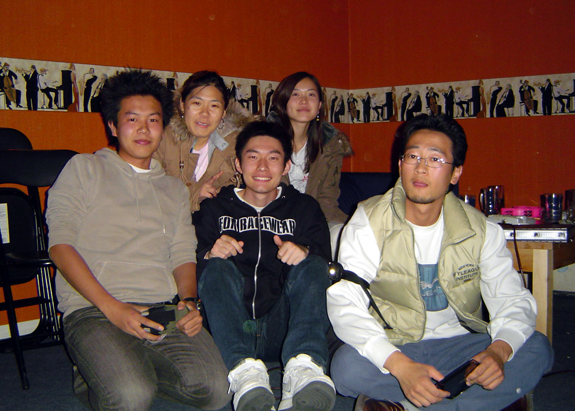 Today I had a final test. Don't ask me about my score.....
I wrote down many times that my class was boring, not because of classmates, but because of teachers, especially my morning teacher....
Almost of all my classmates were new student in GV, but I like them. Their personalities are really good. I was so happy that they were my classmates. Thanks to them, my speaking improved, I think. I enjoyed my class with classmates. I never forget about all.
Tomorrow is the graduation ceremony. Only one classmate is going to graduate. The others will stay TOEFL. However everyone won't be able to be same class, it is impossible. So, I'll miss my class in this block. Thanks everyone.